About Jane Baker
Jane Baker MSc Animal Manipulation BHSII SM
An experienced McTimoney Animal Therapist with extensive practical equestrian  knowledge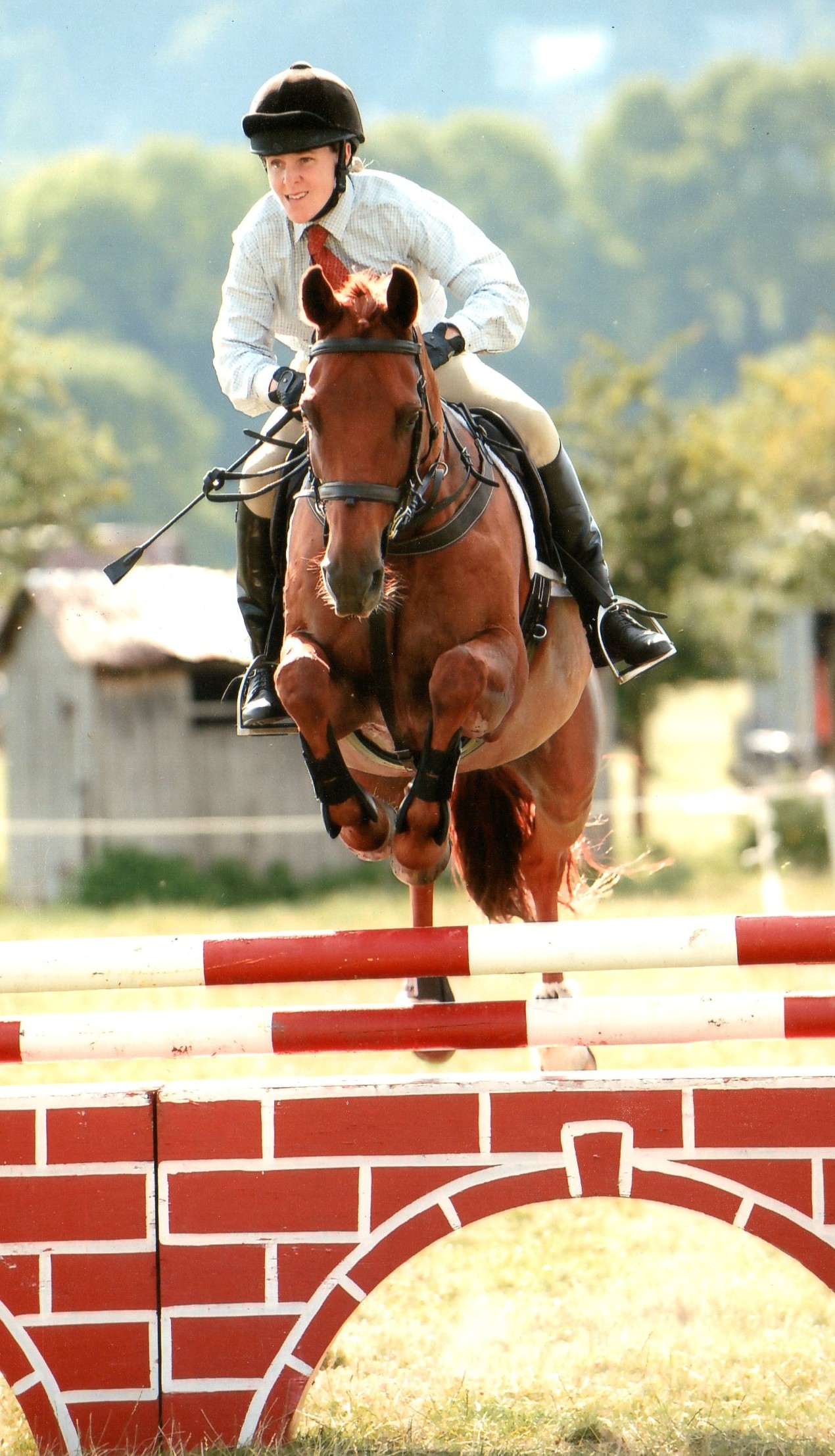 McTimoney Animal Therapy
Since qualifying with MSc. in Animal Manipulation in 2008 jane has worked as an associate of Mr Steven Dudley DC. AMC. MMCA. LCSP. This has provided many superb opportunities to treat, maintain and improve the performance of a wide variety of horses, ponies & other animals. In a number of the cases working in conjunction with the veterinary profession to obtain the best possible outcome. Through this work she has gained a huge appreciation of the strengths and weaknesses of equine and canine Musculo-Skeletal system. During this time Jane has also endeavoured to develop her knowledge, understanding and practical application of the McTimoney Technique through Continual Professional Development.
Saddle Fitting
Alongside this work Jane also used to fit Bates and Wintec Saddles, again working with a large variety of horses and their owners and riders.
Teaching
Since qualifying as a British Horse Society Intermediate Instructor and then BHS Stable manager in 1998 Jane trained and developed students and staff during a period working at The Yorkshire Riding Centre (base of Christopher Bartle and Jane Bartle-Wilson) and a number of other training and competition yards including 3 years teaching part time at Warwickshire College. She teaches for fun now, particularly enjoying teaching the members of the West Warwickshire Pony Club and helping them to achieve their competition goals.
Riding
Jane has been involved horses since the age of 7 and has always enjoyed all aspects of horses whether it be the riding, or caring for ponies and horses, having taken a particular interest in Eventing in the pony Club she spent a short while as working for both Gill Watson and Lucinda Green, with the experience gained has brought on several horses to compete up to and including British Eventing Intermediate level.